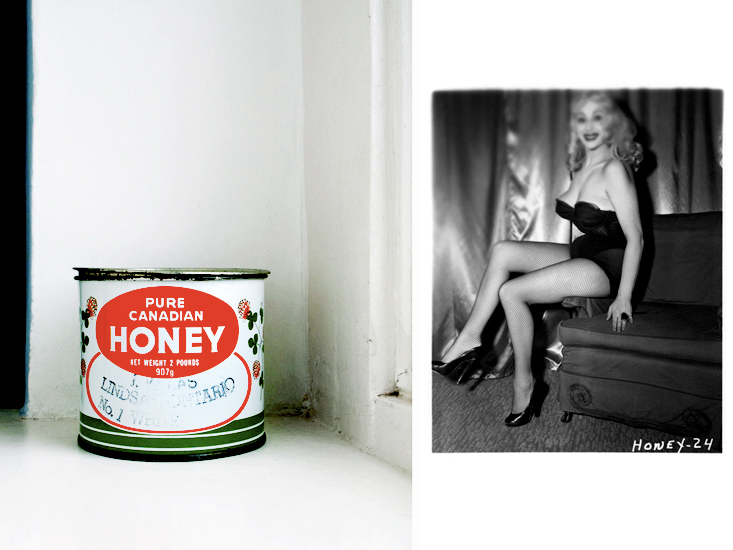 35.
• Earlier that week, I'd bought a pile of poorly contact-printed pinups (see Slide 28) in a bric-a-brac shop down the street.
• At the time they reminded me of that Friedlander; I was hoping to find a picture of Lyndon Johnson in the mix as well.
• In the same shop I bought a honey pot – a Canadian souvenir.
◊◊◊

Reencenação visual de um encontro entre Aaron Schumman e Jason Fullford. Uma ideia excitante.